ORIGINAL REPORTING By Marijuana Business Daily staff FOR MJBizDaily
Troubled CannTrust hires an adviser to explore a possible sale, Cresco rebrands its dispensaries, Harvest Health & Recreation hits some regulatory snags in Pennsylvania and Ohio – and more of the week's top marijuana business news.
Amid turbulence, CannTrust seeks 'strategic alternatives'
To cap off a rough-and-tumble month for Canadian marijuana producer CannTrust Holdings, the company's board is now looking at its options – even if that means selling some or all of the business.
The challenges initially stemmed from its company leadership skirting federal rules on cannabis production, and it later came to light that unlicensed MJ had even been shipped overseas – all of which led to the firing of CannTrust's CEO and the resignation of its chair.
Additionally, CannTrust Holdings said in a news release that the company is under investigation by securities regulators and the police.
CannTrust has brought in an outside adviser to help it decide whether to stay the course or alter trajectory.
MJBizDaily takeaway: In the still-maturing world of legal marijuana, temptations can appear that might attract some to take shortcuts to boost profits or evade costly compliance steps. But the question is whether it's worth it in the long haul.
The flip side of CannTrust's situation is it might provide an opening for perhaps one of its competitors to snap up some or all of the company's assets, if it decides to liquidate.
Either way, the CannTrust board needs to find a way to recoup some of the company's stock losses since the scandal erupted, which already have amounted to roughly 400 million Canadian dollars ($302.7 million).
And that's not even counting a likely penalty from the Canadian government, which has yet to announce whether it will punish CannTrust for its regulatory violations.
Cresco Labs keeps on the Sunnyside
Chicago-based Cresco Labs will rebrand all its dispensaries under the name Sunnyside in a move the company said is designed to emphasize a holistic wellness approach.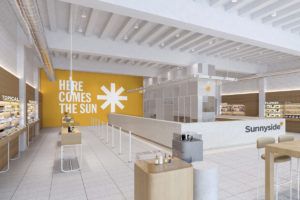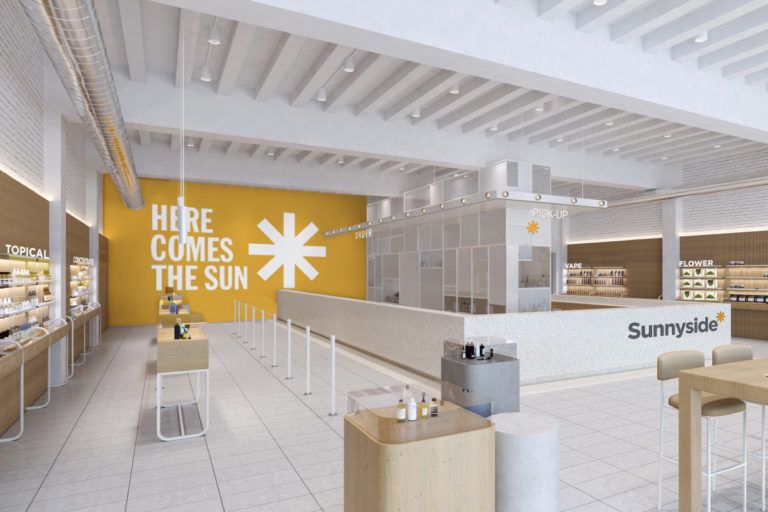 Here's what you need to know:
Currently, while it has 56 retail licenses in 11 states, Cresco operates 22 dispensaries in eight states under a variety of names.
The first Sunnyside dispensary is scheduled to open in Philadelphia in November, with future sites planned for Florida, Illinois, Ohio, Arizona, Massachusetts and Michigan.
The dispensaries will combine high-end design from the health-care, retail and hospitality industries and will also offer one-to-one consultations, personalized shopping and express and preorder lanes for pickup.
MJBizDaily takeaway: The rebranding is clearly aimed at attracting a wider range of customers as cannabis increasingly aims to become a more mainstream product.
It's also interesting to note the timing: Cresco's home state, Illinois, is allowing recreational usage starting Jan. 1, 2020, and Cresco is expected to pick up further licenses there given its size advantage.
Harvest deals with regulatory challenges in two states
Pennsylvania regulators revoked the medical marijuana cultivation license of an operation recently acquired by Arizona-based Harvest Health and Recreation.
In Ohio, three Harvest dispensaries are on hold and a cultivation facility is under scrutiny.
Harvest is trying to regain the grower license in Pennsylvania through the argument that it shouldn't be penalized for alleged mismanagement of previous ownership.
In Ohio, Harvest is making the case that it won the cultivation license fair and square.
MJBizDaily takeaway: Harvest's experience in Ohio and Pennsylvania reflects the scrutiny that cannabis businesses, especially multistate operators, increasingly seem to face in tightly regulated markets.
The cases also reflect the importance of exacting compliance to avert potential action by regulators.
Florida asks for court review of MMJ licensing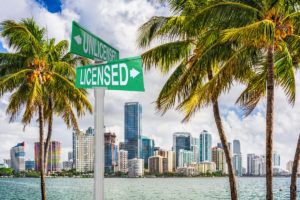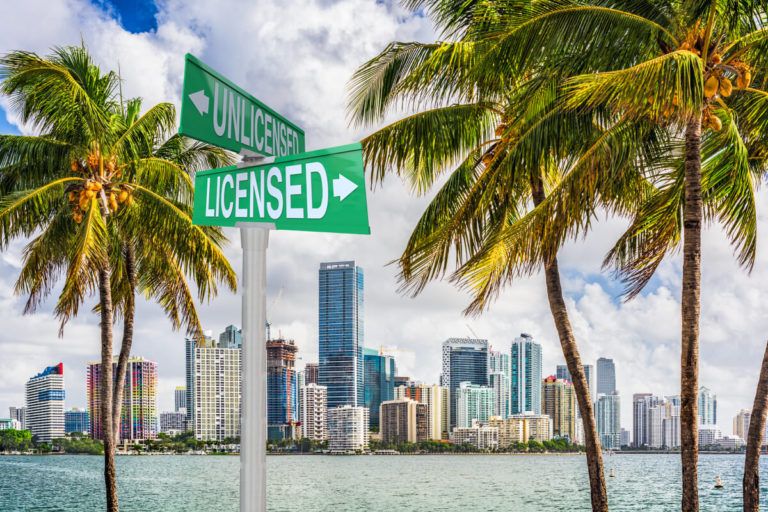 The state of Florida is seeking a court review of a decision that could really open up the medical marijuana market, which now is largely controlled by six vertically integrated operators.
This is just the latest twist in a court saga that has dragged on and on.
But the end is in sight: The next step is either a hearing before a full appellate court panel or the state Supreme Court.
MJBizDaily takeaway: It still may be awhile for legal issues to be resolved before Florida issues additional business licenses in the sizzling medical cannabis market.
In the meantime, the businesses that do have the lucrative permits are continuing to add dispensaries at a fast clip. As of July 26, 144 dispensaries were in operation statewide, up more than 60% from 88 at the beginning of the year.
Curated by Arizona Cannabis News. Original Source, Week in Review: CannTrust considers its options, Cresco rebrands, Harvest's cannabis regulatory tumult & more
By Marijuana Business Daily staff FOR MJBizDaily